Just Exteriors.
"Committed to exceeding your expectations!"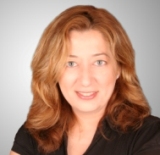 Roof & Wall Restoration
Protective Coatings
Lawn Repair & Garden Installation
Decorating & Staging
Demolition Service
Dirt, Concrete & Masonry Removal
Landscaping Supply Delivery
Shopping Concierge

Please call us Monday to Saturday 7 am to 7pm at 647.923.7980.
Please email us anytime at info@justexteriors.ca
Snail Mail and Office: 2 Bloor Street East, Suite 3500, Toronto, Ontario M4W 1A8
Please call or fill out the form below.
Just Exteriors is committed to the expansion of the initiative towards Green Building, Energy Efficient Homes and Self Sustainable Living.
Telephone: 647.923.7980
Email: info@justexteriors.ca

We are committed to exceeding your expectations in service delivery!

Toronto Contracting Company focusing on Exterior Renovations | Just Exteriors © 2014 Toronto License # B22056